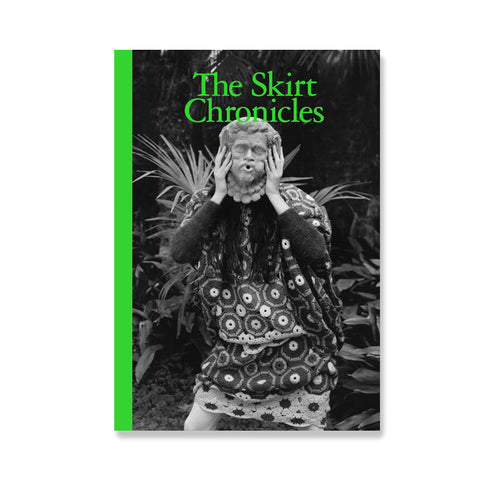 The Skirt Chronicles Vol.7
Pickup currently unavailable
We all know where we've been: in a desert full of desserts. Volume 7 was made remotely, in between protests, zoom calls, and spilled tears. Sit down with us as we reflect on our world suddenly filled with absence, one giant Dali-esque melting clock, and see whether or not we will mention the day the world broke. 
We're cooking for four, five, six people. Making what? A cake from a dreaming woman. Before riding on Anne France's motorcycle, watch out for red diamondbacks and Picasso the dog. I can feel a change coming, an intimacy that can't be faked. We don't live in a country, we live in a language.
Choose between hugging your friends, climbing in the trees, pretending to be a statue, or grapefruit and cabbage. We couldn't so Volume VII has four covers.
The Skirt Chronicles is a Paris-based publication by Sarah de Mavaleix, Sofia Nebiolo and Haydée Touitou that was launched in March 2017 at Librairie Yvon Lambert in Paris. Granting the same importance to photography as it does to the written word, The Skirt Chronicles is a title exploring literature, fashion, culture and beyond. In 2018, The Skirt Chronicles won the Editor of the Year prize at the Stack Awards in London where the judges defined the magazine as "fresh, classy, surprising, and emotional" It is published twice a year.
Dimensions: 15 x 22 cm
Print Length: 176 pages