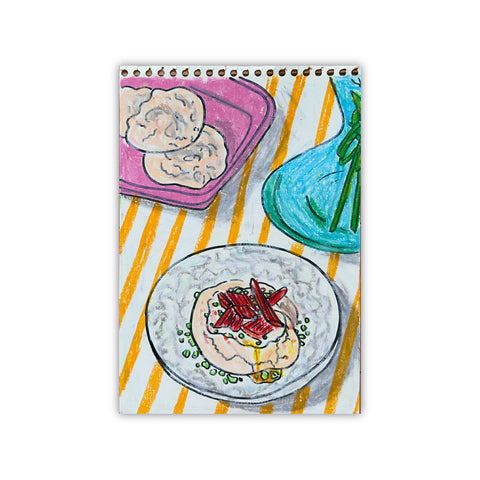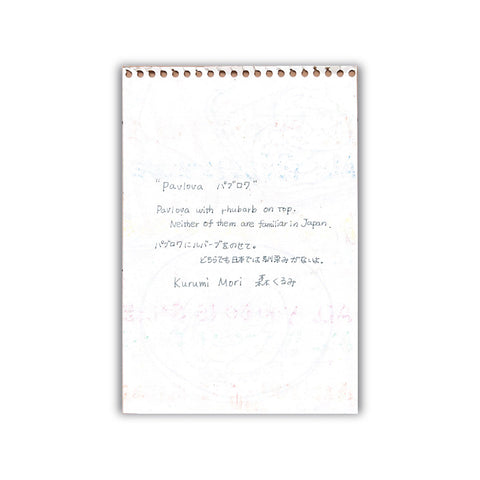 Pavlova パブロワ
Pickup currently unavailable
Pavlova with rhubarb on top. Neither of them are unfamiliar in Japan.
パブロワにルバーブをのせて。どちらも日本では馴染みがないよ。
Measurement: 17cm × 12cm
About this artist:
Sun with Art (Kurumi Mori) is an artist based in Japan. Born in 1996 under the sign of Leo, she has been passionately focusing on drawing since the onset of the Covid-19 pandemic. Her preferred mediums include black pens and crayons, through which she captures the essence of ordinary moments, clothing, pets, scenery, and a myriad of other subjects.
Having studied abroad in both New Zealand and the United States, Sun with Art pursued her university education in Japan. After graduation, she chose to reside near the sea and work as an office professional. In her free time, she indulges in various hobbies, such as watching movies (especially uplifting ones), travelling abroad (with a particular desire to visit Scandinavia and South Africa), visiting art museums, and chronicling her experiences in a diary

Sun with Art(森くるみ)は、日本を拠点とするオイルパステルアーティスト。1996年生まれ、獅子座。
ニュージーランドとアメリカでの留学経験がある。大学卒業後は鎌倉に暮らし、普段は会社員として働いている。
コロナウイルス感染症によるパンデミック以降、日常の中の些細なしあわせなシーンを切り取り、絵にすることに焦点を当て活動している。
主に黒いペンやクレヨンを使って、洋服や動物、風景などをインスピレーションにして作品を創り出している。
趣味は映画鑑賞(特にハッピーなもの)、海外旅行(スカンジナビアと南アメリカに行きたいです)、美術館巡り、日記を書くことなどがある。